email hosting plans!
Our email hosting plans are for home and business users who require professional email addresses '@' their domain name but do not require web hosting.
Our affordable no-fuss email hosting services offer individuals & businesses great value. These are real feature-packed email hosting solutions that present a professional email address using your domain name, meeting the demands of business users. Our email hosting solutions are simple & easy to use, so you don't have to spend hours learning how to get your email up and running.
Our easy-to-use Web Mail comes with each mailbox, giving you access from virtually any Internet-connected computer. You can also use any email program (e.g. Microsoft Outlook, Netscape, Eudora) that you're already familiar with. Need more mailboxes or storage? No problem! It's easy (and free!) to switch between plans whenever you need to.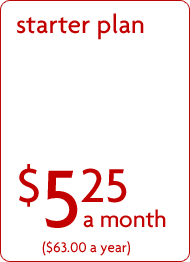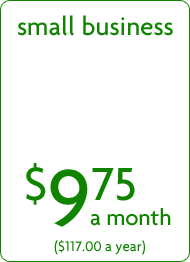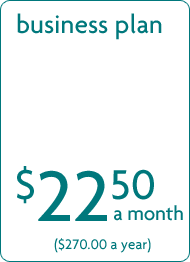 Features
- 5 email addresses
- 1 GB of space
- SPAM + virus scanning
- FREE Web Mail
Features
- 10 email addresses
- 2 GB of space
- SPAM + virus scanning
- FREE Web Mail
Features
- 25 email addresses
- 5 GB of space
- SPAM + virus scanning
- FREE Web Mail
why email hosting?
Presenting the right image for your business in today's competitive marketplace, is more important than ever. Is the email address you use to represent your business sending the right message to your customers?
Choose an email solution from us and in no time you will have a professional email address such as you@yourbusiness.com.au. You will have instant control over the setup of all your email mail accounts with the ability to choose any names and passwords you like.
Your email will be accessible through any email program such as Microsoft Outlook and via the web using any web browser - no matter where you are in the world.
SPAM & Anti-Virus services built in!
Domain Hosting Shop provides premium email protection with all Email Hosting plans. Our Email Protection service provides advanced, always-on protection, making it one of the most comprehensive and effective email threat protection services in the world..